Among adults ages 70 and older who could benefit from hearing aids, fewer than 30 percent have used them. However, hearing aids don't need to be a daunting thing.
Knowing how to care for your devices can help you enjoy their benefits for many years. Choosing the right times to wear them—and not to wear them—can be a simple way to take good care of your hearing aids.
When To Wear Hearing Aids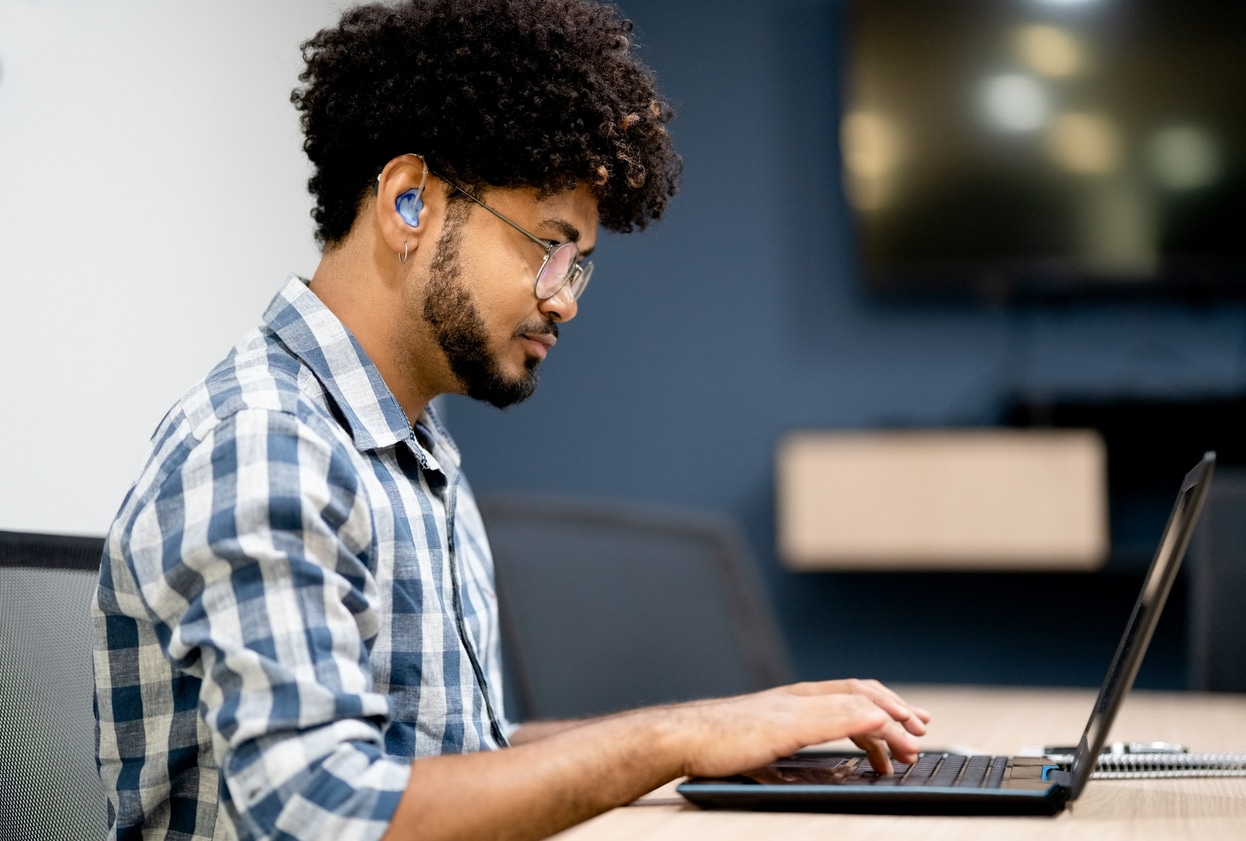 Consistency is important when wearing new hearing aids. Your brain needs time to adjust to the new sounds, and knowing good times to wear your hearing aids can help.
Lounging at Home
Wearing your devices at home can help you acclimate to them without too much background noise. They will allow you to better hear security systems, smoke alarms, phone calls, conversations, entertainment and other important sounds.
At Social Events
Whether you're out with your friends for a cup of coffee or looking out for someone yelling "FORE" at Tee Time Golf, hearing aids can help you stay aware and engaged.
When Not to Wear Your Hearing Aids
While you should wear your hearing aids as consistently as possible, there are a couple of times when taking them out might help prevent damage.
When Sleeping
Taking out your devices when it's time for bed can prevent them from being damaged while you sleep and allow your ears time to breathe.
Around Water or Aerosols
Hearing aids should always be kept clean and dry. If you plan on swimming or bathing, always remove your hearing aids and place them in a protective case before contact with water.
While perfumes or hairspray are okay when wearing hearing aids, you should always remember to remove the devices while spraying and only put them back in when the area is dry.
When Around Hazardous Noise
Switching your hearing aids out for earplugs when around hazardous noise levels will help you prevent further damage to your ears. Another option is to wear passive earmuffs or earmuffs over your hearing aids. This will allow you to protect your hearing while still enjoying the benefits of your hearing aids.
Learn how to take good care of your hearing aids with the help of a hearing specialist. Call Hearing Healthcare Center today to make an appointment.