How To Store Your Hearing Aids Properly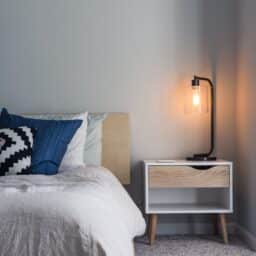 In 2019, 7.1% of adults aged 45 and over used a hearing aid, and that number will only grow. That's because hearing aids are a game-changer for anyone with hearing loss. They make it easier to follow along during work presentations, make small talk with the barista at Penny Lane Coffeehouse and connect with your…
Why Wearing Hearing Aids Is Different from Wearing Glasses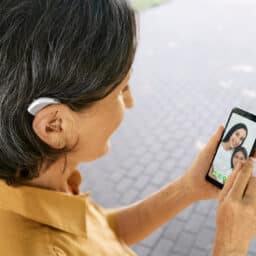 Both hearing loss and vision loss are extremely common. While both are a type of sensory loss, the treatments for each are very different. We review how they are different below. Hearing Aids Are Less Common than Glasses According to The Vision Council, "There are 166.5 million US adults (63.7%) wearing Rx eyeglasses as of…
Signs Your Hearing Aid Doesn't Fit Properly
According to one study, some of the reasons people are hesitant to wear hearing aids include, "hearing aid value, fit and comfort and maintenance of the hearing aid, attitude, device factors, financial reasons, psycho-social/situational factors, healthcare professionals attitudes, ear problems, and appearance." The purpose of this post is to focus on hearing aid fit –…
How to Prepare for a Hearing Test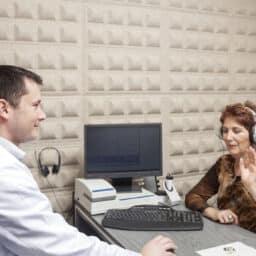 If you've taken the initiative to schedule a hearing test, congratulations! You're one step closer to healthier hearing. You may be wondering what you can do to prepare for this test, and we review some tips for this below. Review Your Medical History & Medications Hearing tests are comprehensive. Not only will your hearing be…
What Is Aural Rehabilitation?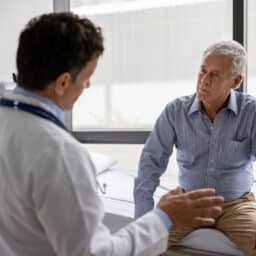 There are many benefits to treating your hearing loss. In fact, according to one 2021 study published in the journal Trends in Hearing, "Social activity level increased and social participation restriction decreased significantly after hearing aid fitting in the intervention group compared to the control group." But treating hearing loss isn't as simple as just…
What Are the Different Parts of a Hearing Aid?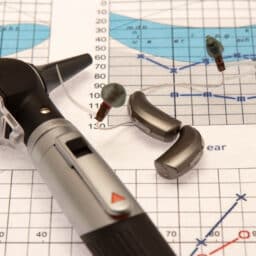 Hearing aids may be tiny, but they pack an incredible amount of technology that allows you to hear well in complex listening environments like Penny Lane Coffeehouse. There are many parts that work together to accomplish this, which we review below. Microphone The process of better hearing starts with the microphone. Its job is to…
Essential Daily Habits for Those Who Wear Hearing Aids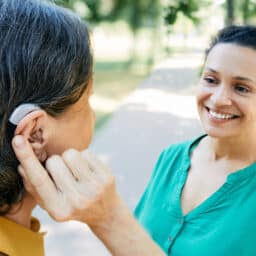 When you first get hearing aids, it can be a bit of an adjustment. By practicing the following daily tips, you can help make the transition easier and maximize your hearing ability in any environment. Wear Your Hearing Aids Consistently The easiest way to get used to wearing hearing aids is to, well, wear them!…
What Happens at a Follow-up Audiology Appointment?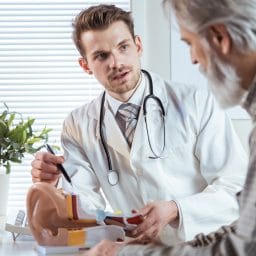 Your initial hearing aid fitting appointment is an essential step in your hearing loss journey. However, your treatment doesn't end there. The National Institutes of Health (NIH) recommends that you have a follow-up appointment 6 to 12 weeks after your initial hearing aid fitting. Why Is a Follow-up Appointment Important? You and your audiologist will…
How to Protect Your Hearing Aids While Swimming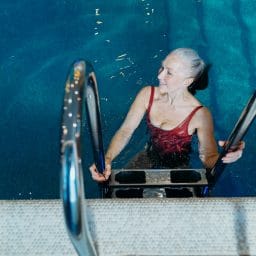 Whether you enjoy swimming laps at the Tri-State Athletic Club or lounging beside your home pool in the summer sun, you want to make sure your hearing aids are protected. Moisture Can Damage Hearing Aids Like all electronics, hearing aids don't do well when exposed to water or other moisture. If you're going to be…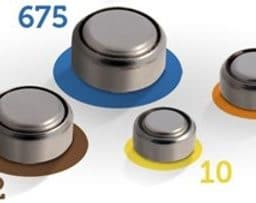 We have hearing aid batteries in stock, ready for sale to our clients. We offer sizes 10, 13, 312, and 675. Our premium batteries are extremely reliable, have anti-corrosion properties, and a long shelf life. Plus, we offer a Battery Club card for loyal shoppers. Buy five (5) cards of batteries and receive one (1) card FREE! Recycle! Let's work…