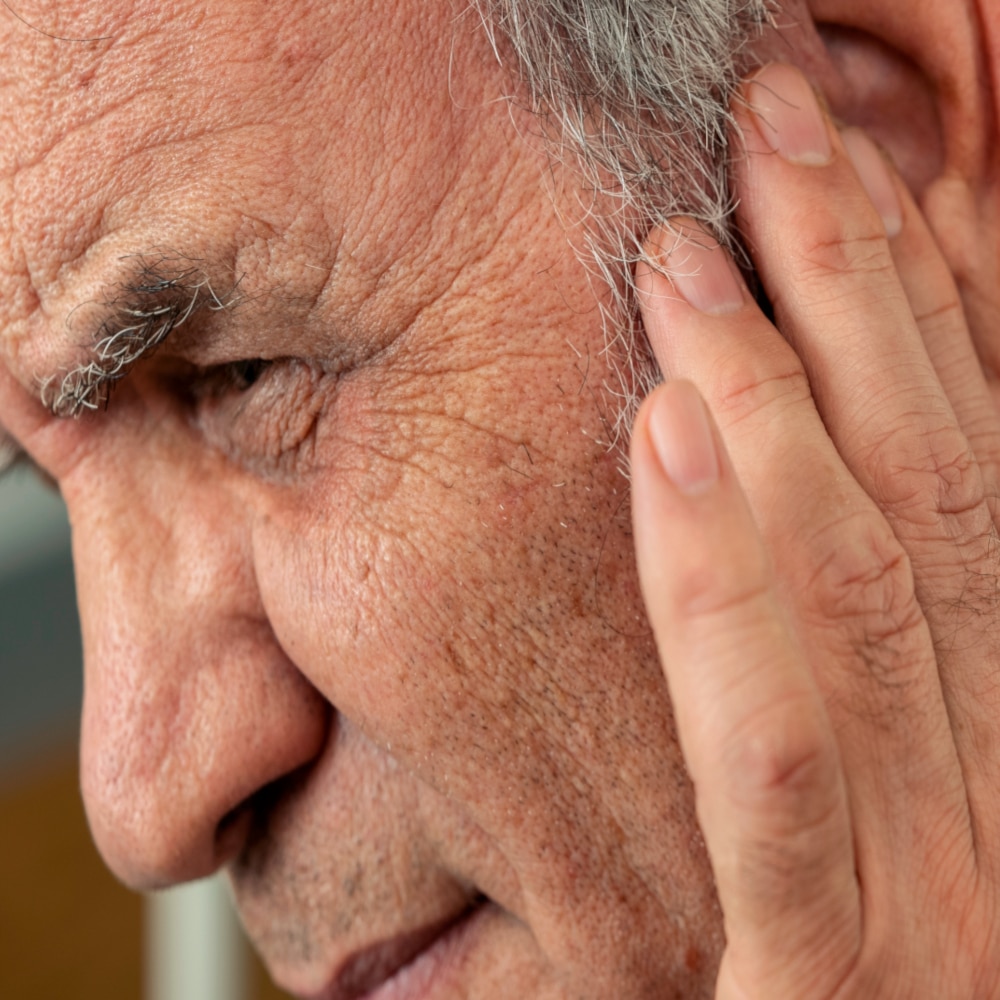 Tinnitus is a phantom sound in the ear with no external source. It can come in many forms; although most commonly described as a ringing sound, it can also sound like roaring, whistling, hissing, humming, buzzing, popping or clicking.
Another condition that can cause a popping or clicking sound in the ears is temporomandibular joint (TMJ) disorder. This is why the two conditions are sometimes confused.
We review how to tell the difference between tinnitus and TMJ disorder below.
How to Tell the Difference Between Tinnitus & TMJ Disorder
If you have tinnitus, you may experience other audiological problems, like hearing loss and dizziness, imbalance or vertigo. It's common for all of these conditions to go hand-in-hand since they all have to do with the inner ear.
In addition, almost all cases of tinnitus are subjective, meaning the sounds can only be heard by the person experiencing it.
If you have TMJ disorder, you'll experience other problems with your jaw, like pain and stiffness. You may only be able to open your mouth to a certain point before it locks up.
Also, clicking and popping sounds caused by TMJ disorder can oftentimes be heard by others.
What If I Experience Both Conditions?
It is possible for you to experience both tinnitus and TMJ disorder at the same time and exhibit symptoms of both conditions. One study reports, "We hypothesize that stress could contribute to the co-occurrence of TMJ problems and tinnitus and also to the development of severe tinnitus." If this is the case, you'll need to see both an audiologist to manage your tinnitus and a dentist to manage your TMJ disorder. You can also visit Evansville Power Yoga on Tippecanoe Drivw to destress and unwind.
How Can I Seek Treatment?
Unless the underlying cause of your tinnitus can be identified and addressed, there is no cure for tinnitus. However, there are ways you can manage it, including:
Hearing aids
Tinnitus maskers
White noise machines
Cognitive-behavioral therapy
Tinnitus-retraining therapy
TMD disorder has many treatment options, such as:
Soft food diet
Physical therapy
Mouth guards or splints
Medications
Corticosteroid injections
Surgery
For more information or to schedule an appointment with a tinnitus expert, call Hearing Healthcare Center today.