Tinnitus is a ringing, buzzing, clicking or roaring noise affecting approximately 15% to 20% of people. Tinnitus can range from mildly bothersome to severe. Frequent causes of tinnitus include but are not limited to:
Physical damage to the ears
Loud-noise exposure
Circulatory system issues
Hearing loss
Ototoxic drugs
Ototoxic drugs cause hearing loss and tinnitus by damaging the inner ear sensory cells used for hearing and balance. There are currently over 200 ototoxic medications on the market. Many blood pressure medications have been identified as ototoxic and can account for the prevalence of tinnitus among people taking them.
Ototoxic drugs are often used to treat severe or life-threatening conditions and cannot always be avoided. Staying aware of the potential side effects of your blood pressure medication can help you make an informed decision to take them.
For mild hypertension, managing your blood pressure through lifestyle changes is one way to avoid the adverse side effects of ototoxic drugs. Let's examine a couple of Centers for Disease Control and Prevention recommendations for blood pressure management.
Eat Plenty of Fruits and Vegetables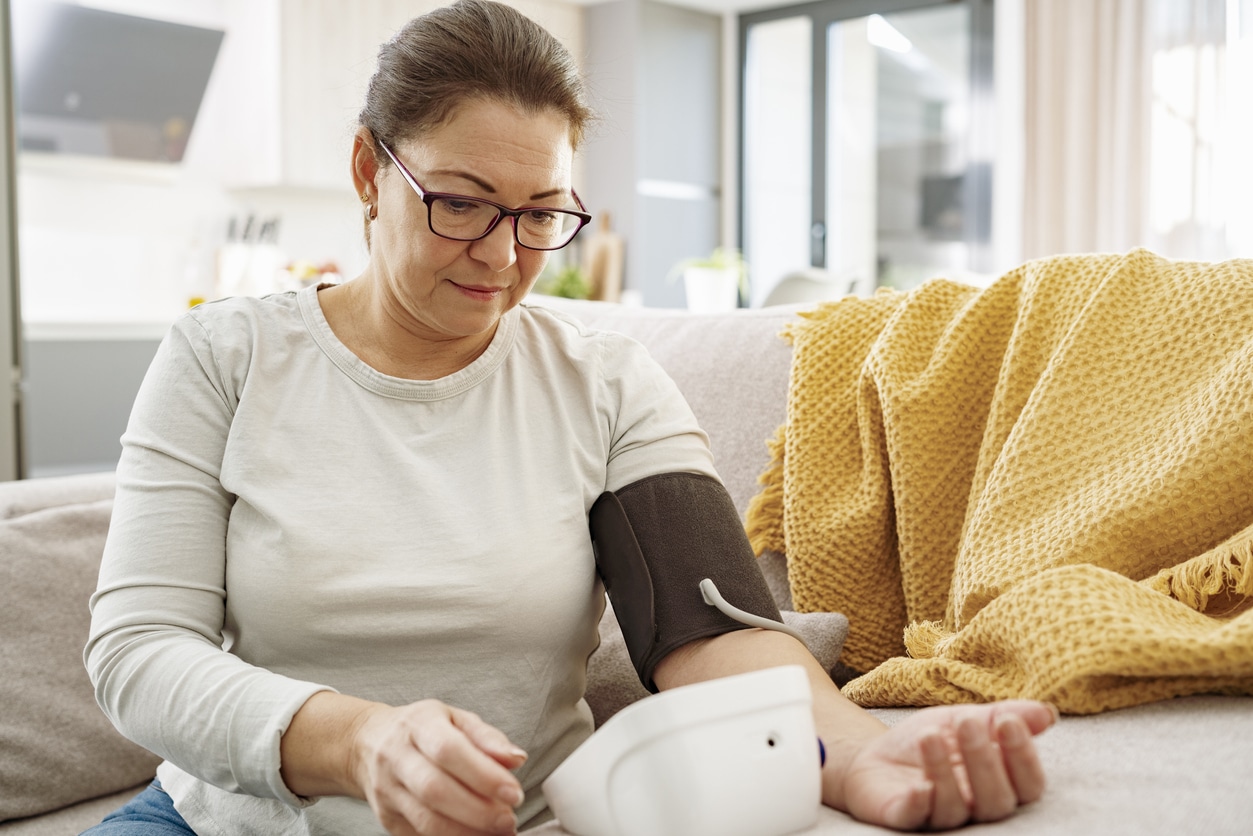 A diet high in potassium, fiber, protein, vitamins and minerals and low in salt and saturated fat will help you maintain healthy blood pressure. Try picking up some healthy snacks and local fruits and vegetables at the Evansville Farmers Market to start your week off right.
Engage in Physical Activity
Physical activity can lower your blood pressure, strengthen your bones and muscles and help you manage chronic health conditions. Aim to get at least 150 minutes of moderate-intensity physical activity and two days of muscle-strengthening activity a week to help maintain a healthy blood pressure.
Don't Smoke
Smoking increases your risk of lung disease, cancer, diabetes, high blood pressure and more. If you smoke, consider quitting entirely and don't be afraid to lean on your friends and family for support.
Limit Alcohol
Excess alcohol consumption can raise your blood pressure. Alcohol limits vary from person to person. Consult your physician to find out the right limits for you.
Get Plenty of Sleep
To maintain blood pressure and lower your risk of heart disease, make sure to get the recommended seven to eight hours of sleep a night.
If you start noticing signs of tinnitus or hearing loss from your blood pressure medications, schedule a hearing test appointment immediately. For more information on protecting your hearing, contact Hearing Healthcare Center today to make an appointment with one of our specialists.