Choosing the right font, wording and layout in the process of polishing your latest resume is the first step in beginning your job search. Once your resume has helped you land a job interview, it is essential to determine the best way to approach your interviewing process with hearing loss.
Hearing loss can add extra stress to the interview process, but it doesn't need to overwhelm you. Take a look at our five essential hearing loss accommodations to help you rock your next interview.
Take Advantage of Your Hearing Aids
Hearing aids can take a lot of the communication pressure off during your interview. The small but technologically remarkable devices can amplify speech sounds and suppress irrelevant background noise to make communication crystal clear. Many of today's hearing aids come equipped with Bluetooth® technology, allowing you to stream sound directly into your ears from your computer, tablet or phone. Bluetooth technology can be a great addition to video interviews.
Research the Company
Preparation is vital to relieving the stress of interviewing with hearing loss. Researching your potential employer can help you stay informed on their recent work and industry-specific terminology. Try to have a clear understanding of your role in the company before the interview. Not only will this help you sound confident, but familiarizing yourself with the subject matter will help reduce the chance that you miss vital words or phrases.
Disclose Your Hearing Loss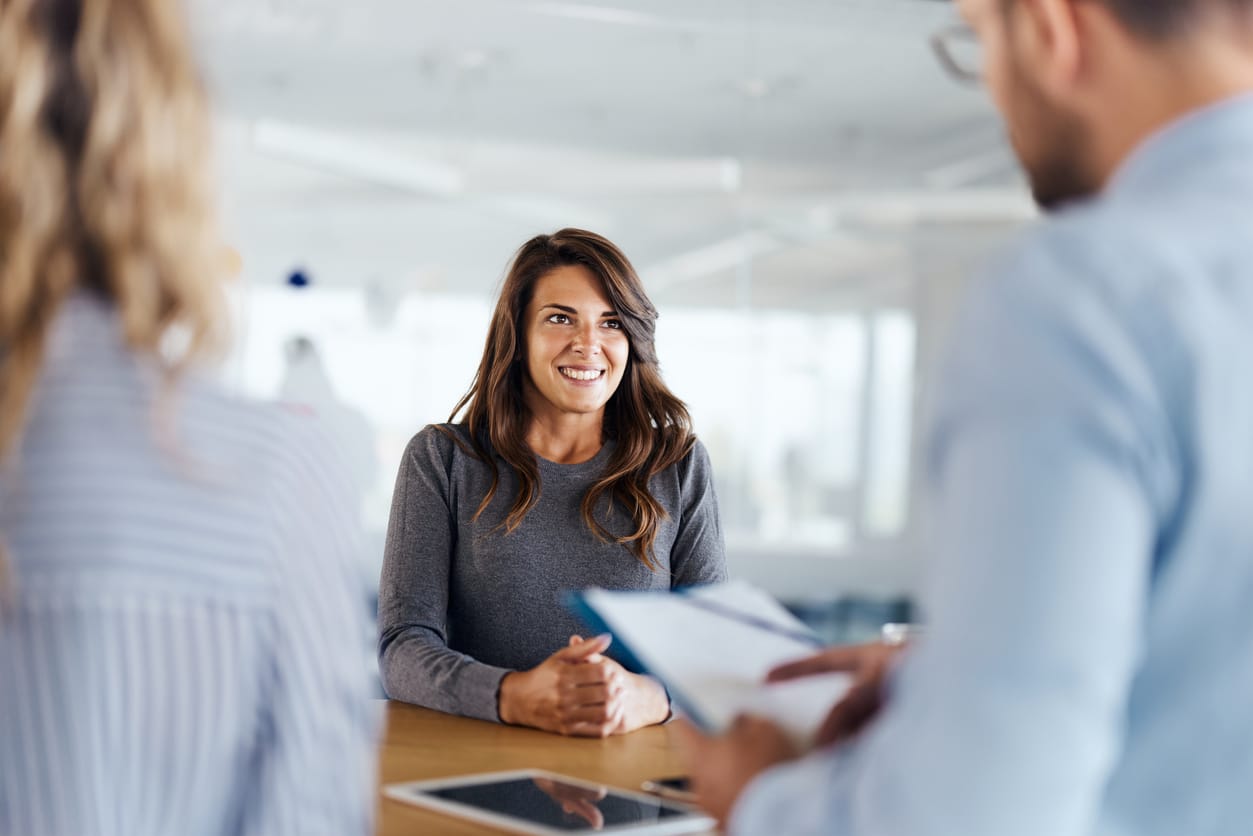 Disclosing your hearing loss before your interview, either in your cover letter or through direct communication, can give your interviewer time to provide necessary accommodation. The Americans with Disabilities Act requires that all employers provide reasonable accommodation to those with hearing loss. Accommodations may include but are not limited to:
Providing a qualified notetaker
Providing a sign language interpreter
Providing captioning software
Providing written materials ahead of time
You can work with your potential interviewer before your appointment to find suitable accommodations for your needs.
For more information on treating or managing your hearing loss, contact Hearing Healthcare Center today to make an appointment with one of our trusted specialists.