When you first get hearing aids, it can be a bit of an adjustment. By practicing the following daily tips, you can help make the transition easier and maximize your hearing ability in any environment.
Wear Your Hearing Aids Consistently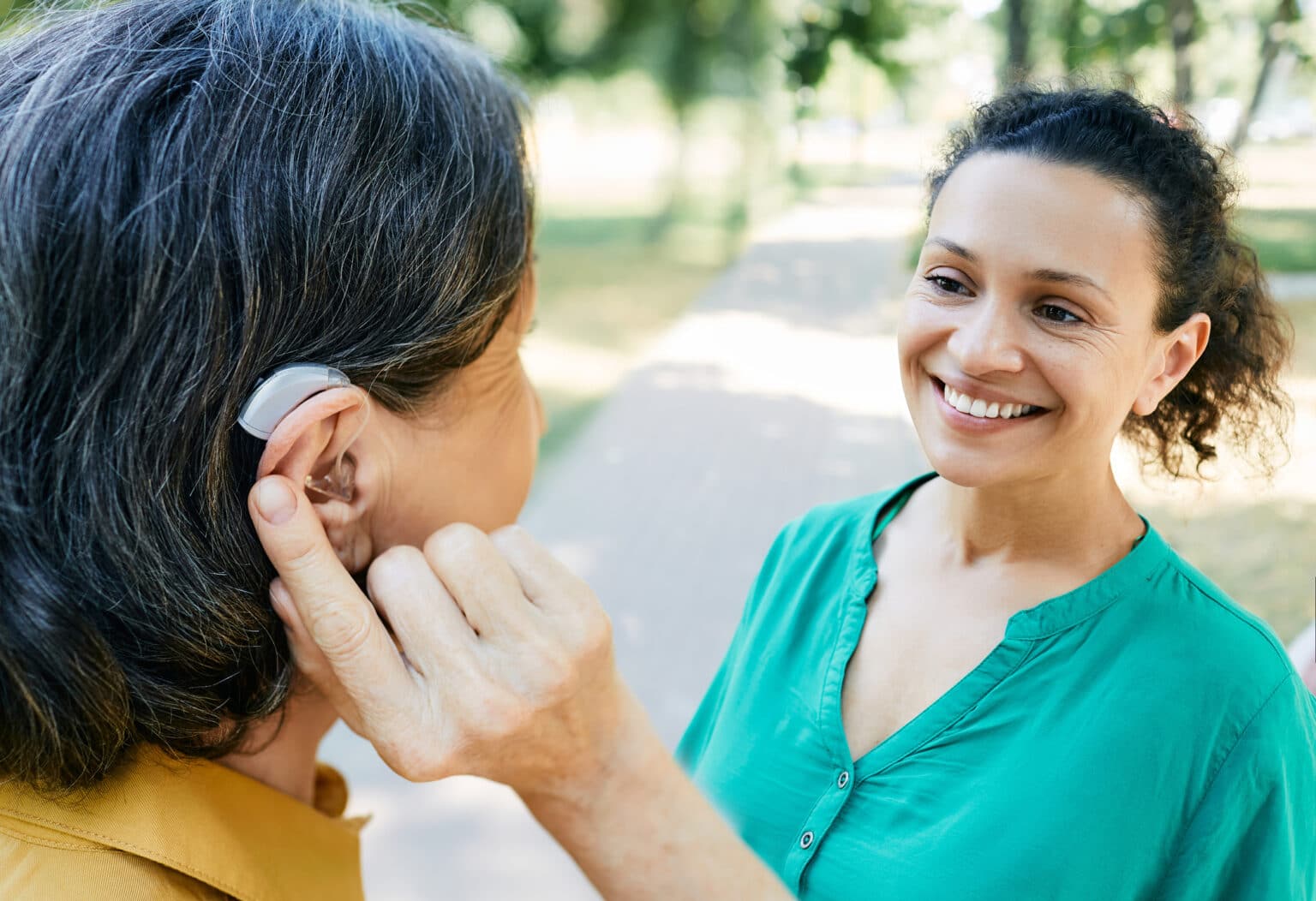 The easiest way to get used to wearing hearing aids is to, well, wear them! New users can sometimes fall into a pattern of only using their hearing aids during certain occasions and leaving them off the rest of the time. Inconsistent use will make it harder for your brain and ears to adjust to hearing with a device, likely leading to dissatisfaction with your experience.
Conversely, research has shown that users who use their hearing aids more often and in different listening environments reported better hearing and greater overall satisfaction with their device.
Create a Hearing Aid Routine
Creating a daily routine can help you get into the habit of making hearing aids part of your regular life. Store them in the same spot every night. Whether it's on your nightstand or in a sock drawer, just make sure it's somewhere cool and dry away from moisture or heat. Make sure you are cleaning your device nightly as well with a soft, dry cloth or brush.
You may also find it helpful to put your hearing aids in at the same time every day, perhaps after you shower or brush your teeth.
Keep Your Device Powered Up
The last thing you want is for your hearing aid battery to die when you're in an important meeting at work or enjoying a meal out with friends at Pangea Kitchen.
Make sure to carry around extra batteries with you in your purse or car when you go out and keep a few at work in a desk or locker as well in case you need to make a change. If you use rechargeable hearing aids, place them in their charger every night before bed to ensure they are fully powered up each morning.
Be Open About Your Hearing Loss Needs
Being open about your hearing loss and hearing aid usage can be helpful in several ways. It can be helpful to let others know so that you can improve communication and advocate for a better listening environment (such as moving to a quieter place to have a conversation.) It also helps to destigmatize hearing loss not just for yourself but for those around you as well.
To learn more about creating a custom hearing aid routine or to schedule an appointment with one of our specialists, contact Hearing Healthcare Center today.